We have been enjoying a rather large number of ribs around here lately. The husband came home with a huge package from a meat sale. He had every intention of smoking them outside. But, a combination of summer heat, a busy schedule and general lack of motivation hampered his great plans. When we were recently gifted with some food donations for school, we needed some freezer space cleared up. So the ribs finally got cooked. Yum...and them some!
This recipe for country pork ribs is a but unusual for me. A beer brine is a new thing I tried for the "manly food" issue of the April 15 Diner News. Still a favorite of mine. And his. Forget the giant buckets you need to brine that Thanksgiving turkey. Here, a gallon freezer bag will suffice. Most of you know, I love to use beer as a marinade. Even though I never have liked to drink beer for the taste, I do love the flavor it imparts to meats. Unlike a marinade, though, a brine is very salty. That is where the magic of the chemistry happens. We wash the brine off before cooking, and we still have a very tender entree with fabulous flavor.
Beer Brined Country Ribs
1-1 1/2 lb country style pork ribs
Brine:
3/4 cup Michelob Ultra beer (or other light beer)
1/2 cup water
1/4 cup kosher salt
2 tbsp granular sweetener
1 tbsp barbecue rub (watch out for sugar)
Mix the brine ingredients together. Pour over ribs in a gallon Ziploc bag. Let the meat sit in the brine for 3 hours or overnight.. Remove the ribs and rinse with fresh water. Sprinkle ribs all over with the rub. Place into a baking dish. Cover with foil and bake for 1 hour at 325 degrees.
Serves 4
359 calories
1 g carb
My ribs were boneless, but you may purchase them either way. This particular cut was well trimmed and easy to eat. I added a little home made barbecue sauce too. Here is my recipe for a sauce with Sriracha! Another is my Mesquite Barbecue Sauce. Actually, I have several more recipes also , but lately, I have appreciated the sweet taste of G. Hughes Sugarfree Barbecue Sauce. Really sweet. My local Walmart ordered it and had it available for free pick up. I didn't have to make it and it keeps in the fridge. The honey and the hickory flavors taste almost the same to me, so don't lose too much sleep choosing one. I have even added some hot sauce to it to make a hotter sauce. I hope Mr. Hughes will forgive me.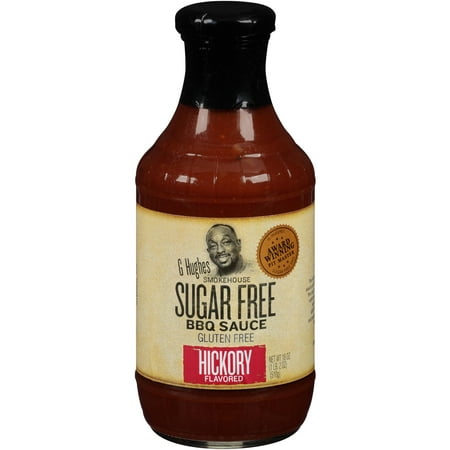 If you can't find a sugarfree barbecue rub, just combine 1 tsp smoked paprika, 1 tsp onion powder, 1/2 tsp garlic powder and 1/2 tsp black pepper.
This recipe would be perfect for those of you serving a Labor Day feast. If not, just a nice choice for an end of summer get together. School starts next week, and although I have been busy getting ready, the real fun is about to start again.
I am ready for fall, my favorite time of year. Tomorrow, I will try out my first pumpkin recipe of the season. It is a pumpkin pie breakfast bowl to go into the September issue of the Diner News--a tribute to healthful and delicious bowl meals. Be watching!
Until then, John and I will be celebrating our 30th Wedding anniversary on Monday. What a ride it has been.
Order my original e-book or the latest version for couples and singles,
A Table for Two
here
.